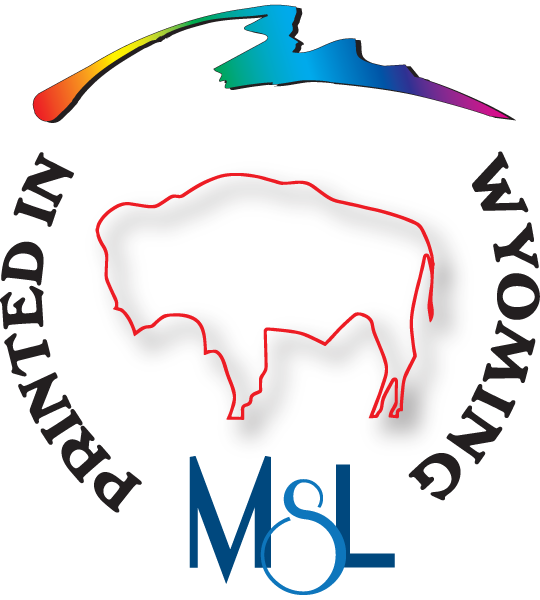 Printed in Wyoming at Mountain States Lithographing
Printing locally is a better option for you and your business than going to an out of state printer or to a quick copy shop.
Because MSL is a small, personal and local business, we offer higher quality, customization, individual service and flexibility to you and your jobs at very competitive prices. This is not something you can or will get from a large, out of state, printing plant.
As local printers we are able contact you if something looks incorrect on a first run, and you can come in to our shop and look at the print if necessary and make changes if needed before the printing occurs, saving you time, money and hassle. You can also come in to our shop to see an actual press run piece (Press Proofing) on large or complex printing projects so you can be sure your printed piece will look exactly as you intend before the pieces are printed in quantity.
Mountain States Lithographing "MSL" is centrally located in the state for fast inexpensive shipping in the region and with our free delivery in Casper, Glenrock and Douglas, and will drop your printing right at your front desk.
When using a local printer like Mountain States Lithographing your dollars stay local and employ your friends and neighbors.