Short Run? No Problem
Digital press services have lower setup costs, so it is very cost effective to do short print runs, one-off prints and variable data.
Quicker Turnaround
Documents produced on our digital presses are much faster than scheduling offset printing jobs.
Reduce Storage and Obsolescence Costs
You can save money by printing and binding smaller quantities of items that become obsolete quickly due to content changes. Digital printing is ideal for short document life cycles. Minimal inventory needs to be maintained by your company since they can be quickly printed in smaller batches.
Variable Data Printing
Variable data printing utilizes unique content for each printed piece capturing attention and driving a response. Our system allows you to reach each recipient personally, using text, imagery and offers customized to specific needs and desires, triggering an emotional response. The Variable data system runs off your database or your Excel data file so each piece can contain your customers name, address, a specific image or content unique to each customer in your database. Successful implementation will make a mail campaign far more effective by reaching each recipient on a personal level.
Finishing Options
All binding and finishing options are available on digital printing jobs just as they are on offset printing jobs.
---
Partial List of our Digital Printing Equipment
RICOH Pro C7100SX
– 13X19 inch digital press with speeds up to 75 sheets per minutes for high speed and quality printing at a very reasonable price per sheet. This press can also apply clear or white toner giving a unique look to your job.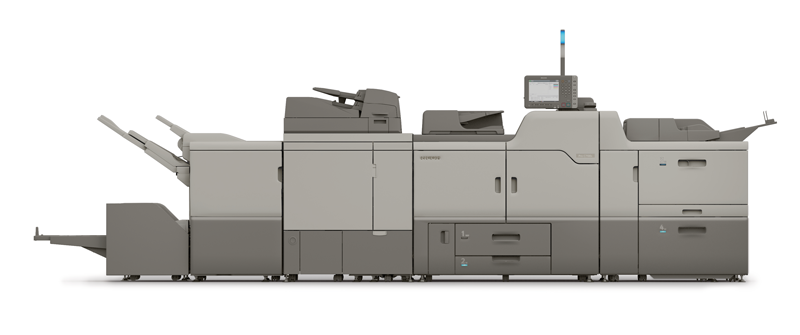 IKON CPP 650
– 13X19 inch digital press with the capacity of automatic booklet creation from computer to covered, folded, bound and finished 200 page booklet in 5 minutes.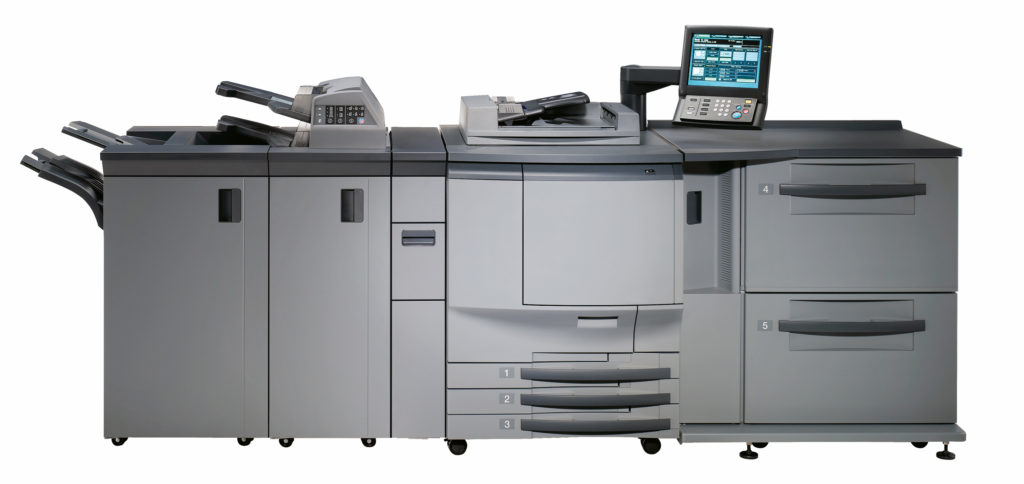 We are always happy to provide you with an estimate.