Mountain States Lithographing
is a regional printing leader in both quality and the diverse volume of work that we complete each day. We are located in Casper Wyoming, a great little city with a small-town atmosphere. The area's oil, gas, mineral deposits, and agriculture industries have given Casper a diverse and grownup cultural base. Wyoming's non-existent income tax and business-friendly attitude have made Wyoming a great place to do business, and to get business done.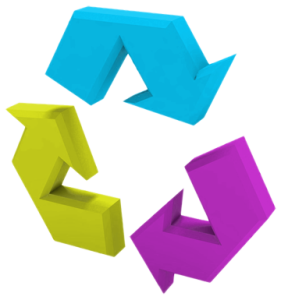 We are proud of our state and the clean quality of life we share here. Which is why we go the extra mile and spend the time and money to make sure we are doing what we can to protect our environment.
History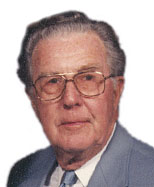 Howard Rhodes started his printing career at the Hardin News in Hardin Missouri in 1928 at the age of 12, at age 20 Howard bought the Hardin News, after working his way through William Jewell College at the school's printing department.
After WWII Howard started the Ray County Herald in Richmond Missouri after selling that paper in 1949 he and his new wife decided that the prospects were better in the West. Ending up in Laramie Wyoming to purchase an interest in a small commercial printing plant that was destroyed by fire the prior year, and was struggling to recover, that business was Mountain States Lithographing. Along with partner Chuck Street, they revived the ailing printing plant.
In 1960 the partners purchased Ace Printing Company in Casper Wyoming, which Howard was to run. In 1961 they moved into new, state of the art facilities on McKinley street, where Mountain States Lithographing remains to this day. Competition in Casper was tough, but Howard was tougher and built the Casper business into a success. In 1965 Howard Rhodes bought out Mr. Street.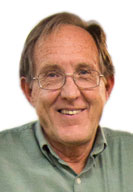 Mountain States Lithographing continued to grow yearly, and added new equipment continually to keep up with new technology and trends. Howard's son Paul joined the business when he was old enough, purchasing stock and becoming a top salesman in the company. Howard retired from day-to-day management in 1982 handing the reins over to Paul Rhodes.
Paul continued to upgrade and build Mountain States Lithographing keeping up with technology and trends, adding the first two 5-color presses in the state of Wyoming. Under Paul's leadership the company progressed from a traditional offset print shop, to a state of the art digital printing plant complete with direct to plate, and direct to press technology. The workflow is now all digital and very efficient.
Tammy Littau started with Mountain States Lithographing in 1994, in 2009 she was named Head of Operations, and in 2014 Tammy purchased the business from Paul Rhodes. Tammy has brought new leadership and fresh ideas for the 21st century, starting a new chapter in our long history.
Thank You
Tammy Littau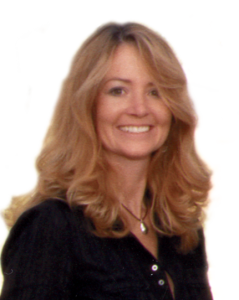 Endeavor Books
Endeavor books (Now Mountain States Lithographing) Started in the 1970's as Aviation Maintenance Publishing (AMP) in Greybull Wyoming. In the late 1980's, after relocating to Riverton, Wyoming , AMP became International Aviation Publishing (IAP). The Hawks Book Company was added after the company moved to Casper, Wyoming adding self publishing and short-run books to their repertoire. Bruce Studer and Dan Hashberger took over in 1995 and Endeavor Books was created. Dan and Bruce joined forces with longtime printers and publishers Mountain States Lithographing in 2001 Where many of the original Aviation books are still published and updated and many new books are printed each year.